Dolphin Released New Report
Development Build Releases
These are experimental and mainly intended for testing
Bizhawk, bsnes-plus, Decaf, Dolphin, FBNeo, FCEUX, Flycast, GLideN64, mGBA, PCSX2, Play!, PPSSPP, puNES, RPCS3, VICE, Yuzu
These releases are generally intended for regular usage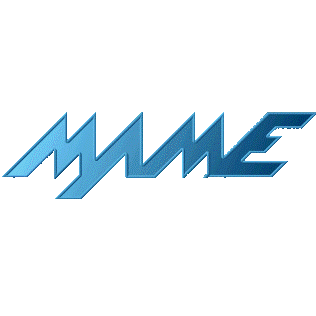 Multiple Arcade Machine Emulator is a free and open source emulator designed to recreate the hardware of arcade game systems. Its aim is to be the reference to the inner workings of the emulated arcade machines...
Support files
MAMEUI is an integrated front-end for MAME.
Sort by category, release year, version, etc.
File maintained by MASH containing all the information from "mametesters.com". It gives information about the status of games in MAME-Arcade (i.e. development, bugs, improvements).
Provides the initialization procedures of some games emulated by MAME
History.dat - 0.233 XML / DAT
Access all trivia, facts, tips and other information for the games and machines
Provides in game instructions manual to games that supports it. For example, you can view the individual command lists for fighting game characters.
x64 GUI version of MAME on the Windows platform.
Snapshot pack - Update (install original first)
Source Code file
Icon Pack file
Benchmarks link
Used to prevent cheating (.inp) and important for establishing records
An add-on for Pugsy's XML cheat (arcade part only). Note it has to be used in addition to the original file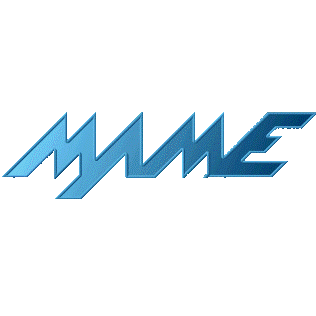 They are either derivatives, extensions or add-ons which complement or can outright improve the overall experience.
Only includes ARCADE portion of MAME
Check here for 32-bit builds and note they're released a few days after the official release from Retro Danuart.
Only includes COMPUTER & GAMING CONSOLE portions of MAME
MESSUI - 0.234
MAME derivative for Windows that contains various hacks and homebrews.
NegaMAME - 0.233-1
MAME derivative friendly to third-party front-ends
iIt's a port of the popular MAME emulator to the SDL library and runs on many different platforms, including both 32/64-bit Linux.
MAME compiled with Kaillera for Windows/DOS, which enables Netplay online action with other emulators that support it.
MAME32 More! - 0.84.233
It's based on Mame Plus! with Kaillera, which enables Netplay on it and other emulators that support it.
It's MAME(Arcade) for Windows with support for NeoGeo games.
It's a NeoGeo Arcade Machine Emulator
Negatron - 0.100.1
It's a MAME front-end to assist users in managing the huge list of machines available with ease-of-use in minde, such as checking for any changes or resource updates automatically.
Slackware MAME - 0.233
It's for Slackware Linux (32-bit & 64-bit)
BletchMAME - 2.6 zip / msi
It replaces the internal MAME UI with a more conventional point and click GUI to try providing a friendlier experience in a number of areas (such as profiles, input configuration and others).
MAME Classic - 0.224 / VB6 SP6 files
One of the first front-ends and has a nice classical GUI look
Front-end with a nice GUI
Front-end for command-line MAME
pfeMAME - 2.16.1.7 - Windows / Linux
It's a front end for MAME written in (wx)Python
It's a graphical DirectX based front-end for MAME, PC Games, command line based emulators and much more. It has quite a lot of features and runs on pretty much any Windows.
QEMU is an open source machine emulator and virtualizer.
When used as a machine emulator, QEMU can run OSes and programs made for one machine (e.g. an ARM board) on a different machine (e.g. your own PC)...