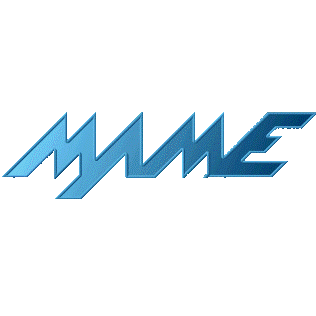 MAME
Multiple Arcade Machine Emulator is a free and open source emulator designed to recreate the hardware of a wide variety of (mostly vintage) computers, video game consoles and calculators.
The aim of MAME is to be a reference to the inner workings of the emulated machines; the ability to actually play the games is considered "a nice side effect". The source code to MAME serves as this documentation. The emulator now supports over seven thousand unique games and ten thousand actual ROM image sets, though not all of the supported games are playable. It worth mentioning that the sister-project MESS was integrated into MAME.
Unofficial recent MAME 32-bit versions are available here..
--
Windows: Vista SP1+
Linux: Nothing reported
MacOS: 10.9+
CPU: Intel Core series CPU or equivalent 2.0 GHz+
GPU: modern card with Direct3D 9.0c+ / OpenGL
RAM: 4GB+
Most Recent Changes
--0.261--
MAME 0.261 will be the final MAME release of 2023, and it's a real ripper! We're ending the year with a bang! Over a hundred pull requests were merged this month, including several from first-time contributors as well as many familiar names. Following up on the work last month, two more Casio Phase Distortion synthesisers have been added: the high-end CZ-1 keyboard and the unreleased MZ-1 module. The Yamaha MU50 XG tone generator module is also working a lot better in this release.
Two home consoles with drawing features are now working: LJN's VideoArt from 1987 and Sega's Advanced Pico BEENA from 2005. Although they were both positioned as intellectually stimulating consoles for children and both had drawing features, they couldn't be more different. The VideoArt was universally derided for its poor controls and lack of entertainment value, drawing negative comparisons to the popular Etch-a-Sketch toy. On the other hand, the BEENA was a high-quality device using media combining a ROM cartridge with a picture book, and featured dual pen digitisers. Its ARM CPU is fairly demanding to emulate in MAME, so you'll need a fast PC to run it at full speed. We're aware that the current scans of the picture books are not perfect, but it's still quite usable apart from some peripherals that aren't emulated yet.
On a completely different note, some of the Taito gambling and medal games have started to come to life. The purpose of the games is to separate you from your money, and there isn't much gameplay value, but they're still interesting to see. Some of them feature characters from popular Taito franchises. Speaking of gambling games, a couple of Chinese-language mahjong gambling games from BMC have been dumped.
Systems with AVR8 CPUs now run up to 50% faster, including the Uzebox console, Linus Åkesson demos, and the homebrew Sega Master System paddle controller. A means of dumping the microcontrollers Jaleco used for protection in some Mega System 1 games has been discovered recently, allowing the protection simulation code to be retired for 64th St. - A Detective Story and Big Striker. Our understanding of the gate array protection used for some other Jaleco games has also improved. The internal Super A'Can now has its main CPU's internal ROM hooked up properly, improving the accuracy of its boot process.
Of course, there's far more in this release than we have time to talk about here, including newly dumped Korean versions of arcade games, bootlegs from Spain, support for PDS cards on the Mac Quadra/LC 630 family, more Heathkit Terminal Logic Board variants, and lots of new software list items. You can read all about it in the whatsnew.txt file.
--0.260--
Some long-anticipated updates landed in October, making MAME 0.260 a very exciting release! Firstly, there are some general updates to MAME itself. After a few false starts, MAME now supports bgfx video output with Wayland on Linux. As requested by users, you can finally use delta CHD files for clone systems and software items. This allows for major disk space savings in some cases when you have multiple versions of a system or software item. There's also an updated version of PortAudio included.
Two very different systems from Casio have been promoted to working this month. The first is the CZ-101 compact keyboard synthesiser. It used Phase Distortion Synthesis, which was Casio's patent-avoiding answer to Yamaha's DX series. To help you load patches, MAME can now feed SysEx files to emulated MIDI input ports. The other is the Loopy, a game console released exclusively in Japan and marketed primarily to girls. While sound output, the sticker printer, and the frame grabber accessory are not emulated (yet), you can try out the system's entire library of eleven software titles.
Several Korean arcade games were added this month, including a Solitaire card game from F2 System that uses a dedicated control panel and features some rather disturbing pre-rendered 3D animations. A few Merit games were added as well. Other improvements include more emulated NuBus and PDS cards for Macs, Cumana DFS disk image support for the Acorn Electron, and support for an MSX Flash cartridge.
That's all we've got time to highlight here, but of course there's much more. You can read about everything that was updated this month in the whatsnew.txt file.
--0.259--
It looks like MAME 0.259 just squeaked in before the end of September! As usual, it's packed with exciting stuff. One thing we know some of you have been patiently waiting for is emulation of Namco System 12 games using the CDXA board and CD-ROM storage: Truck Kyosokyoku and the interesting but unsuccessful Um Jammer Lammy NOW! The work to support these games also puts us in a better position to support systems that use SH-2 CPUs with different combinations of onboard peripherals. Also added this month are two Konami LCD games, Bandai's two-player tabletop U-Boat game, and three arcade games on dgPix hardware.
On a completely different front, VME-based systems in MAME have had a major overhaul. The system of backplanes and cards is more faithfully reproduced. Speaking of cards, another ZXBUS storage interface card has been emulated for enhanced ZX Spectrum derivatives with a suitable slot. In other card-related news, work on PC video cards is still progressing, with the added benefit of fixing MegaTouch XL 6000 graphics this month. While we're talking about graphics, the Sharp X68000 had a few glitches fixed, too.
Initial support for built-in Ethernet has been implemented for several Macintosh Quadra systems, and some bugs in the onboard video emulation for MC68040-based Macs were fixed. Also in Apple news, the Apple III now runs at a more realistic speed, and there's been a little progress on the first-generation PowerMac family.
MAME now has support for hard-sectored floppy formats, which were a thing back in the days of big 8" drives, and a few issues with how TD0 format disk images are handled were fixed. Also related to floppy disks, the poorly-received TIB Disc Drive DD-001 that attached to the Commodore 64's cartridge port is now emulated. Finally, players curious about CPS-2 games can now twiddle the debugging DIP switches that were apparently present on development systems.
Of course, there's a lot more in this release than we can highlight here, but you can read all about it in the whatsnew.txt file.
--0.258--
Yes, it's time for another release: MAME 0.258! It's been another month of exciting Apple updates. Several low-cost Macintosh computers with 68040 CPUs are now supported, and there are fixes for some issues with sound playback. For earlier Macintosh computers, there are two new floppy disk software lists: one for original dumps and one containing low-impact cracks. Support for early CD-ROM drives has been improved, allowing early multimedia software for the Apple II and Macintosh to run. There are also a few Apple III fixes in there.
Moving on to other computers, Silicon Graphics workstation support is still making progress. This month, the Personal IRIS 4D family have been promoted to working. The ZX Spectrum family has been further filled out with another enhanced clone from Scorpion, Ltd. Work is continuing on various PC video and sound cards, allowing software that uses more of their advanced features to run. This month, you may notice better sampled sound playback when using the Sound Blaster ISA card. In some cases, software that would previously hang when playing sounds now works properly.
Two quiz games running on Namco's System 12 are now working: Derby Quiz My Dream Horse, and Kaiun Quiz. A version of The Legend of Kage with different sound hardware has been added, as well as a location test version of Dogyuun and a version of Makaimura (released internationally as Ghosts'n Goblins) that fits in between two of the previously supported versions. Although it doesn't provide much in the way of gameplay, Sega's Wanpaku Safari ride, based on Saturn hardware, has been dumped and added.
As always, far more has happened during the month than we have time to talk about here. You can read all about it in the whatsnew.txt file.
--0.257--
Well, it's the end of another month, meaning MAME 0.257 is about due! First of all, you might notice there are some big software list updates this month. There are quite a few ZX Spectrum cassettes and a pile of MSX cartridges. There's also a boatload of original Apple II floppy disk dumps, including plenty of Infocom, MECC, Stickybear and Timeout titles. More 3.5" disks for 8-bit Apple II computers are being dumped now, so make sure you have your emulated drives set up properly if you want to try them out.
Speaking of Apple, Macintosh computers with 68040 CPUs are starting to reach working status in MAME. Get ready to relive the confusing array of Quadra, Centris and LC models from the early 1990s.
For many years, Capcom's Avengers was an enigma. It was obvious that substantial parts of the game's logic don't run on the main CPU, but how it was actually implemented was a long-standing mystery. It turns out the cheeky boys at Capcom put an 8751 microcontroller under the sound module on the circuit board, and no-one noticed it hiding there until Phil Bennett spotted it last year! Since then, a microcontroller was sourced, and the internal program was exfiltrated by Caps0ff. Unfortunately, the data was damaged slightly, but it's now running in MAME with a patch. This allowed the old simulation code to be removed, providing a better representation of the game's original logic.
If you've been following updates this year, you might have noticed the activity around the 16-bit Psion handheld computers. Quite a few have been promoted to working this month, including several Series 3 clamshell PDAs and the Workabout data entry terminal. Naturally, there's a software list for Psion Solid State Disk media for you to try out. From the same corner of the world, MAME gained support for the Bellfruit "Black Box" electromechanical gambling machine platform. Although the games are marked as not working, you can spin the reels without having to worry about losing your shirt.
There's lots more in this release, ranging from an overhaul for Taito's Change Lanes, to support for building against Qt 6 on Linux. You can read all about it in the whatsnew.txt file.
--0.256--
Yes, it's already time for MAME 0.256, our midyear release! Several very rare and exciting things have turned up this month. Remember that rally racing game Top Driving that was added last month? This month, Mortal Race, an earlier, rarer game based on the same codebase has been found and dumped. The rare Gamate cartridge Mighty Boxer has finally been tracked down and dumped, which means all Gamate games known to have been released are accounted for. Taiko no Tatsujin RT: Nippon no Kokoro has been dumped, bringing us closer to completing the Namco System 10 collection. This offshoot of the popular series was designed for venues like hospitals and aged care facilities. It doesn't accept coins, and it features easier songs. Four more versions of the prototype arcade game Turbo Sub have also been dumped and added.
For computers, there are lots of software list additions, particularly for MSX and ZX Spectrum. The Heathkit H89 now has enough functionality emulated to be marked working. You can now add ROM cards to your emulated Apple II computers, and FLEX now works on the TRS Color Computer family.
There are also lots of emulation improvements, including fixes for a few more Taito F3 graphical glitches, and better graphics layer mixing on Sharp X68000. Behind the scenes, we've been working on support for wait states in the MOS 6502 and Hitachi H8 CPU families and there have been some changes to streamline the code.
As always, you can read all about everything that's changed this month in the whatsnew.txt file.
--0.255--
As you may have expected, it's MAME 0.255 release day! Following on from April's breakthroughs, Namco System 10 MP3 audio is now supported, making Golgo 13: Juusei no Requiem, Seishun Quiz Colorful High School and Nice Tsukkomi fully playable. On top of that, Point Blank 3 and Gunbalina now run, and the later version of Gamshara has been dumped correctly. If you like rhythm games, more than half a dozen Pop'n Music titles are now working. Lots of LCD and LED games were added this month, including two Teenage Mutant Ninja Turtles games from Konami, Super Goal Keeper from Tronica, and two sports-themed games from Tomy.
Remember the Motorola 88000 CPU architecture? It's OK if you don't, it never achieved the same market penetration as its rivals MIPS, SPARC and POWER. But that makes it really cool that two Omron workstations based on 88100 CPUs, the Luna 88K and Luna 88K², are now working. This release also adds support for the Psion HC 100 series of hand-held computers from the early 1990s. These devices found their niche as portable data collection terminals. Support for the ZX Spectrum's many descendants continues to grow, with the Sprinter Sp2000 arriving this month.
Of course, there are lots of other changes, including software list additions, bug fixes and general emulation improvements. You can read all about this month's development adventures in the whatsnew.txt file.
--0.254--
MAME 0.254, the most hotly anticipated emulator release in recent memory, is ready today! Yes, it finally happened: the first batch of Namco System 10 games have been emulated! It's been a real team effort, with contributors around the world working on emulation, cracking encryption, and properly dumping the Flash memory chips. You'll be able to enjoy Namco's Mr. Driller 2 and Mr. Driller G, as well as the spin-off Star Trigon. System 10 was home to Mitchell's final two arcade games, Gamshara and Kono e Tako. From Metro, there are two GAHAHA Ippatsudou mini-game collections and the two-in-one mahjong tile puzzle game GekiToride-Jong Space. Other working Namco games include Kotoba no Puzzle Mojipittan, Panikuru Panekuru, and Uchuu Daisakusen: Chocovader Contactee.
Quite a few of the System 10 games that are still marked as not working are already playable. Taiko no Tatsujin 2, 4 and 6 are playable, although we aren't confident enough in the timing accuracy of MAME's PlayStation emulation to mark rhythm games as working at the moment. You can play the light gun shooter Golgo 13: Juusei no Requiem, but it's missing sounds and voice acting at the moment. Several coin pushers on the closely related WIDEISM SP-02 platform run; you can trigger various animations, but there's no gameplay as such.
Of course, Namco System 10 emulation isn't the only thing that's updated in this release. Almost a dozen Yamaha keyboards based on the GEW7 CPU are now working. Interestingly, their sound synthesis capabilities are closely related to the MultiPCM chip used in various Sega arcade games. Another game from SNK's early Micon Kit series has been dumped and emulated. There are also two more working Brother word processors and two working Liberty Electronics serial terminals.
Cave CV1000 games now have more realistic blitter performance, meaning you don't need to tweak settings to get close to the arcade experience. Properly emulating the absence of a memory management unit in the R4650 CPU used by Namco's System 23 solves crashes in Time Crisis 2. Some fixes in SGI workstation emulation have IRIX running again. A few bugs affecting PC Engine and Virtual Boy games have been fixed. Issues with certain sound effects in classic Konami arcade games have been fixed, too.
That's all we've got time to talk about here, but you can read about all the work that made it into this month's release in the whatsnew.txt file.
--0.253--
t's time for MAME 0.253, but before we start talking about all the exciting updates, there are a couple of things that will affect people compiling or packaging MAME. Firstly, libc++ 6 is no longer supported. You can still compile with clang 6, but you'll need to use libc++ 7 or later, or GNU libstdc++ 7 or later, for the C++ standard library. Secondly, MAME now requires Lua compiled as C++ to work correctly. This prevents the use of Lua libraries from Linux distribution package repositories, as they are compiled as C. (The technical reason for this change is that MAME requires C++ stack frames to be unwound correctly, including destructor calls, when Lua errors are raised from C++ code. Using Lua compiled as C will cause resource leaks).
We've updated to Lua 5.4, which comes with an all-new garbage collector, giving better performance. This should have minimal impact on people writing scripts and plugins. Two of the biggest visible changes are that unpack has been replaced with table.unpack and the deprecated bitlib has been removed. While we're talking about Lua, we'd like to draw your attention to the new MAME Goodies repository, where we'll be adding additional content for use with MAME. So far, there are two plugins. One of them is sure to be useful for fans of Konami's arcade rhythm games. They also serve as example code for people looking to learn about some of the things you can do with MAME's Lua scripting capabilities.
The long-rumoured microcode-based Motorola 68000 CPU core is finally here! It's already delivering results, with a number of previously out-of-reach Atari ST demos now running. We've done some intensive testing, but there are probably still regressions lurking. Let us know if one of your favourite 68k-based games flakes out on you.
One of the more interesting systems to be dumped and emulated this month is Akazukin, a 1983 arcade game where you shoot wolves preying on a defenceless girl. There's also a game bearing the rather generic title Heroes, an early version of Data East's Mutant Fighter. We've added a few more electronic toys to play with, including Race Time from Bandai, Punch Your Lights Out from Tiger, and a trio of backgammon and chess games from Tryom. If you're in a more serious mood, the Brother LW-30 and LW-840ic dedicated word processors are now supported. The Sony NWS-3410 UNIX workstation is now working (albeit without its frame buffer, so you'll need to use a serial terminal), as is the ironically named Vector 4 S-100 bus computer (Vector Graphic never sold a system with vector graphics capabilities).
Building on the work in last month's release, Hyper Neo Geo 64 games are looking better than ever. Numerous texturing and tilemap issues have been resolved. Taito F3 video emulation has had several effects fixed, with Land Maker in particular looking noticeably better. Switching from video to sound, the KC 85 computer family now has working audio output, some issues with looping and retriggered samples on the Apple IIgs have been fixed, and fixes for PC Engine CD audio playback issues have made some games go from crashing to playable. More subtly, correcting audio chip clock frequencies has fixed the pitch of sounds for several systems, including Snow Bros. 2 and Noboranka.
As always, there's far more than we have time to talk about here, but you can read all about it in the whatsnew.txt file.
--0.252--
After almost two months, we're ready to release MAME 0.252, the first MAME release of 2023! As promised, there are some big updates, and some of them may require you to make a few adjustments to your MAME setups. In particular, the modules MAME uses to handle input and output (e.g. video, sound and controllers) have been cleaned up, fixing lots of bugs and resource leaks.
First of all, the BGFX video module has had a serious overhaul. Numerous issues affecting artwork rendering have been fixed, and toggling full-screen mode no longer crashes. MAME now saves many BGFX video settings to your CFG files for each emulated system.
Game controller handling has also been overhauled. The downside is that you may need to reconfigure inputs for MAME. The upside is that things should work better out-of-the-box, with better default input assignments for more controllers:
For Windows users, more XInput controllers are fully supported, including guitars, the DJ Hero turntable, and the Rock Band keyboard.

For people using SDL builds, like our lovely macOS and Linux users, there's a brand new joystick input module using the SDL game controller API. This gives consistent assignments for popular gamepads, and allows you to supply your own button and axis assignment schemes if the defaults don't suit you. If want the old behaviour, it's still available: just set the joystickprovider setting to sdljoy in your mame.ini file.

For everyone, it should be easier to navigate MAME's UI using a game controller, and MAME should choose better default game input assignments for more gamepads.
Of course, we haven't stopped working on emulation. Newly supported systems include the NABU PC (a Canadian 8-bit home computer and cable network terminal), the I-Star Chess King (a Taiwanese hand-held chess computer of dubious quality), Computer Othello (one of Nintendo's earliest video games), YoYo Spell (a prototype of the arcade game Little Robin), the very rare English language version of SegaSonic Cosmo Fighter (dumped from the unit previously operated at Sega World Sydney), and Saturn: Space Fighter 3D (a Space Invaders variant from Data East).
The MSX updates haven't stopped: this release includes support for MSX-DOS2 and RAM expansion cartridges. The Hyper Neo Geo 64 has had some welcome fixes for both 2D and 3D graphics, and there should be more coming in the next release. At the other end of the spectrum, Apple II video has seen a number of improvements, and somewhere in between, S3 ViRGE reached a point where 256-colour mode works in Windows 98.
That's all we have time for here, but you can read about the whole two months' worth of changes in the whatsnew.txt file.
--0.251--
It looks like MAME 0.251 has made it out the door just in time for the end of 2022! December felt like a long month in MAME development, because so much happened! Nebula, an elusive DECO Cassette game, is now emulated. With working steering controls, Magical Pumpkin: Puroland de Daibouken is now playable. Two members of the HP 9825 family from the 1970s have been added, and issues with keyboard input on localised versions of the HP 86B have been fixed.
One of the most interesting systems added this month is the so-called Gerät 32620, make by the Institut für Kosmosforschung of the Deutsche Demokratische Republik. This device was used to read coded messages to be broadcast via shortwave radio numbers stations for reception by undercover agents. If a human were to read the numbers, they could inadvertently disclose knowledge about the nature of the messages or the coding scheme in their speech patterns. This device gives a small glimpse into the shadowy world of espionage.
Konami fans have a lot to be excited about. Firstly, two more hand-held LCD games have been added: Skate or Die, and Bill Elliott's NASCAR Racing. Secondly, Windy Fairy has been making steady progress on the PowerPC-based arcade systems, with gun controls now working in Teraburst. Finally, various refinements and fixes to the CPU core for Konami's custom 6809 processor have fixed a subtle parallax scrolling effect in the classic Padodius DA!
Several systems have been fleshed out noticeably this month, including the NEC PC-8801mkII SR family of Japanese computers, the 3com Palm IIIc and Palm m100 PDAs, and the Yamaha DX100 synthesizer. Additionally, the NEC PC-88VA2 can now boot most software, and the work on the Palm systems has allowed the VTech IQ Unlimited to show signs of life.
Quite a few systems have had pluggable controller support added this month, and support for some additional controllers has been added, including:
Pluggable controller support for consoles and computers from Sega, NEC and Sharp.

Sega Mega Drive mouse and 4-player adaptor support.

Support for an ATmega-based paddle controller that works with export versions of the Sega Master System.

NEC PC Engine mouse support.

Support for the Dempa Micom Soft XE-1AP, the first analog gamepad. Can be used with compatible software for the Sega Mega Drive, NEC PC Engine, Sharp X68000 and FM Towns families.
Of course, there are lots of other fixes and emulation improvements. The Apple IIgs has better ADB and real-time clock emulation. Sega's Turbo and Buck Rogers: Planet of Zoom have better controls, and the latter has had graphical priority issues fixed. The NES APU frame counter interrupt is now emulated, fixing issues with dozens of games. For developers, debugger command and expression history is now saved between sessions.
As always, you can read about all the changes this month in the whatsnew.txt file.
--0.250--
November has passed us by, and it's time for MAME 0.250, with a distinct Konami flavour! On the arcade side, the third and fourth player positions are supported in NBA Play By Play, and lots of regional variants have been added for games running on Hornet hardware. We've also added support for a Konami hand-held LCD game, a Tiger LCD game based on a popular Konami franchise, and a prototype of an unreleased Game.com title in the same series. In addition to the Castlevania-themed LCD game, we've added licensed Tiger LCD games featuring Mega Man, Ninja Gaiden, Superman and Gargoyles characters, although the latter two are different skins for the same game.
MSX computer emulation has had a major overhaul, with more supported systems and peripherals, including lots of cartridge port floppy drives. As a bonus, the Fujitsu FM Towns family gained support for more controllers, including the Marty Pad and the twin-stick Libble Rabble joypad. Hard disk issues affecting the FM Towns family were also tracked down and fixed. Atari 8-bit computer cartridge emulation has been modernised, and a few more unlicensed Game Boy cartridges are supported (you can now play some very famous unauthorised translations in MAME). The Quantel DPB-7000 is looking much better, with lots of progress on video output and peripheral support.
Namco's Alpine Surfer is now playable in MAME, and several graphical glitches that had plagued System 22 emulation have been banished. Support for Italian versions of Quizard has been added, and German versions of Quizard 3 and Quizard 4 Rainbow are now working, as well as a Czech version of Quizard 4 Rainbow. A missing line scroll effect in Seta's Caliber 50 is now emulated, and some flickering graphics in Atari's Return of the Jedi have been fixed.
Other improvements include lots of fixes for invalid memory accesses, function keys for the Franklin Ace (Apple II clone) computers, proper DIP switch labels for Nintendo Vs. Mahjong, and much, much more. You can read about all the changes this month in the whatsnew.txt file.
--0.249--
After a whirlwind four weeks of development, MAME 0.249 is ready for release! Highlights this month include improved Atari 8-bit family emulation, a newer version of Kyukyoku Tiger with a two-player cooperative mode, another version of The Crystal Maze promoted to working, and lots of prototype cartridge dumps for consoles including the Atari Lynx, Nintendo Game Boy and Super Nintendo Entertainment System. There are also eight e-kara cartridges, including a rare e-kara Web cartridge containing twelve youth-oriented songs.
The modernisation of Apple II and Macintosh emulation is progressing steadily. This month, the last of the legacy floppy devices were phased out; various ADB emulation issues were resolved, making mouse/keyboard input more reliable; and the Apple IIe standard 80-column card now works properly. Brian Johnson has added some hard disk and sound cards for the Epson QX-10 and improved the keyboard support. Thanks to holub, MAME now emulates the ZX Evolution: BASECONF, another successor to the Sinclair ZX Spectrum. As an added bonus, there's also better I/O emulation for the ATM-Turbo family.
All the little fixes and newly supported features this month add up to make this a must-have release. There's better display emulation for the Victor 9000, data cassette support for the Casio RZ-1, proper emulation for the K051316 tile flip configuration flags (allowing an old hack to be removed), better video emulation in Jaleco's Field Combat, fixes for sample playback on the Yamaha MU-5, and the German UI translation has been brought up to date.
Of course, there's far more than we have time to mention here, but you can read all about it in the whatsnew.txt file.
--0.248--
It must be that time of month again – time for MAME 0.248! The Hartung Game Master was one of several hand-held game consoles positioned as low-cost alternatives to the Nintendo Game Boy. It was notable for its somewhat unconventional choice of an NEC µPD78C11 CPU, its low screen resolution, and the poor quality of its software library. And now, for the first time, you can relive the disappointment of all eighteen games released for the system in emulation!
Speaking of hand-held consoles, MAME now supports more Game Boy cartridges, including the Pocket Camera, the EEPROM and two-axis accelerometer used by Kirby Tilt 'n' Tumble and Command Master, and several memory controllers used for unlicensed games and compilations.
Still on the topic of Nintendo, MAME now emulates the earliest version of the RP2A03 audio processing unit, used on arcade boards as well as early production runs of the Famicom console. Several games play sounds incorrectly with the later RP2A03G used in the NES and the majority of Famicom consoles. Several issues with Famicom peripherals have been fixed, too.
MAME's Win32 debugger can now save your window arrangement, and there's an option to use light text on a dark background. On recent versions of macOS, MAME's Cocoa debugger now follows the system colour scheme.
You can read about all the exciting development this month in the whatsnew.txt file.
--0.247--
With a change of season just around the corner, it's time to unveil MAME 0.247! This is a huge release, and should have something for everyone!
Newly added systems, and systems promoted to working, include:
The M&D Monon Color – a low-cost Chinese hand-held console. This required finding an exploit to extract the CPU's internal ROM as audio. Said CPU is a high-performance derivative of Intel's MCS-51 architecture.

A prototype version of Tecmo's Super Pinball Action that used separate screens for the simulated backglass and playfield. This version was presumably poorly received due to the need for an expensive dedicated cabinet.

An initial driver for second-generation Sony NEWS workstations based on MIPS processors. This one has been a long time coming, with a lot of preparatory work, but it's finally here!

The Dracula and Game Pachinko – two Tsukuda hand-held games with vacuum fluorescent displays.

Micom Mahjong – an example of an early CPU-based TV game, and possibly the first dedicated electronic mahjong system.

Three new Casio synthesisers.

Several Impera Magic Card games. This one's also been a while coming, requiring several new devices to be emulated.

A few Astro Corp. gambling games, including Dino Dino, Magic Bomb, Stone Age, and Zoo.

Some previously missing NO CD versions of Capcom's Red Earth.
You'll also find numerous bug fixes and emulation improvements across the board. There's better support for low-cost Macintosh models based on the V8 chipset (including the LC, LC II, and Classic II). There are quite a few fixes for issues with Nintendo's NES/Famicom-derived arcade systems, the VS. System and PlayChoice-10. Several ZX Spectrum derivatives from the Eastern Bloc are in better shape. The Atari POKEY sounds better. The PC Engine pachinko controller from Coconuts Japan is now supported. There's also an important fix for extracting CHD CD-ROM images.
The stream of prototype cartridges is still flowing, with a number of Atari 2600, Game Boy Color, NES, and Super NES additions landing this month. You'll also find the Scholastic Microzine disks for Apple II, and several PC magazine cover disks. The new VGMPlay music rips include music from the recently-emulated Poly-Net Warriors arcade game.
As always, you can read about everything that's happened this month in the whatsnew.txt file.
--0.246--
Just in time for the end of July, MAME 0.246 makes its grand entrance. The biggest upheaval this month was the reorganisation of the source code to match the project structure. If you're paying attention, you'll see the change on the system information screens. Apart from that, it should be transparent to users, while simplifying life for developers.
Several audio issues have been fixed this month, including a big overhaul for Fairlight CMI IIx synthesiser channel card emulation, and DAC sound for JPM Lucky Casino fruit machines. The latest enhancements for the crt-geom and crt-geom-deluxe shaders have been belatedly integrated, and the Chinese and Brazilian Portuguese user interface translations are once again up-to-date and complete. Software list updates this month include more prototype console cartridges, half a dozen newly dumped e-kara cartridges, and quite a few metadata cleanups and corrections, as well as the usual batches of Apple II floppies, Commodore 64 tapes and vgmplay music rips.
You can read all the details about development activity this month in the whatsnew.txt file.
--0.245--
The highly-anticipated release of MAME 0.245 has finally arrived! As I'm sure many of you are already aware, we've added support for two elusive arcade games that didn't see widespread release: Megumi Rescue and Marble Madness II, and the Konami Polygonet system has finally come to life. But before we get to that, there are some changes to MAME's user interface that you should be aware of. Input options have been moved off the main menu to a submenu of their own. Depending on the system, there can be quite a few of them, and they weren't all grouped. There's also a new option to see the input devices recognised by MAME, which should help with diagnosing issues.
Megumi Rescue was exhibited at a trade show, but apparently never sold as an arcade game. A home system port was released, but only in Japan. The original arcade game uses a vertically-oriented monitor, and lacks the life bar system and vertical scrolling found in the home version. Despite the arcade version remaining unreleased, and the home version never being widespread, the game was widely copied for TV game systems. It's nice to see the original preserved all these years later.
Marble Madness II was considered a failure on location test. It demonstrates Atari's complete failure to understand what Mark Cerny got right when he made the mid '80s classic. A few examples survived in the hands of collectors, but the game was never seen widely.
The Polygonet system was Konami's first foray into 3D arcade games. It was quite apparent that their in-house system wasn't able to compete toe-to-toe with offerings from Sega and Namco. Polygonet Commanders was added to MAME almost twenty years ago, and saw sporadic progress for a few years after that. Regular contributor Ryan Holtz has written an engaging blog post about his adventures bringing it up to a playable state this month. The two games haven't been promoted to working yet as they haven't been extensively tested, but we'd love it if you try them out and post your experiences, good or bad.
We've got more complete emulation for three Mac NuBus video cards this month: the Apple Macintosh Display Card, the SuperMac Spectrum/8 Series III, and the SuperMac Spectrum PDQ. The Macintosh Display card, which MAME uses by default for the Mac II, now supports configuring the amount of video RAM installed, as well as a selection of monitors with correct resolutions, refresh rates and colour profiles. The SuperMac Spectrum/8 Series III supports on-screen resolutions up to 1024×768, and virtual desktop resolutions up to a massive 4096×1536 in Black & White mode. Virtual desktop panning and desktop zoom are hardware-accelerated. The Spectrum PDQ supports resolutions up to 1152×870, with hardware acceleration for things like moving windows in 256-colour modes. Please be aware that MAME currently has trouble with some combinations of Mac video cards – if you want to use multiple monitors on your emulated Mac, it's best to stick with the Macintosh Display Card or Radius ColorBoard. If you're you're just looking to jump into Mac emulation, there's some helpful information to get you started on our wiki.
Thanks in large part to the efforts of Ignacio Prini and Manuel Gomez Amate, the ZX Spectrum cassette software list now includes the Spanish MicroHobby magazine cover tape and type-in program collection. A number of prototypes cartridges have been added for the Game Boy, Super NES and other consoles. Commodore 64 tapes, Apple II floppies, and game music rips in VGM format have each seen a batch of additions.
Other highlights include:
Support for Space Duel's cocktail mode from Ian Eure.

Proper inputs for Sidam's Space Invaders hack Invasion from Janniz.

Playable Classic Adders & Ladders gamblers from David "Haze" Haywood.

A team effort to fix some performance bottlenecks, particularly affecting the IGS PolyGame Master.

SD Card reader support for Acorn computers from Ramtop and our very own Nigel Barnes.

Working light gun inputs for Rapid Fire (not that anyone wants to play it).

Fixes for more glitches in the ZX Spectrum family from holub.

Major improvements to several IGS games from Luca Elia.

Hitting GitHub pull request number #10000 – congratulations, holub.
As always, there's far more in this release than we can fit on the front page, so go and read about it in the whatsnew.txt file.
--0.244--
Given how many exciting updates have gone into MAME 0.244, it's hard to believe it's only been a month since the last release! Only one disk has been added to the Apple II software lists, but it comes with a very engaging story involving physically damaged media and manual data repairs. The Zilog Z80 CPU has had a bit of an overhaul this month, allowing more accurate memory access timings for the ZX Spectrum family. This fixes a lot of broken visual effects and other glitches. The HP 9000/300 series computers have had the necessary floppy disk image formats hooked up, allowing them to mount floppy disks from their software list.
MAME's driver for JPM's first CPU-based fruit machine platform, dating all the way back to the late 1970s, has been almost completely rewritten this month. Four games are now playable, albeit with minimal internal artwork. Colour video output has been implemented for Zilec's Vortex. Don't get too excited, though – while the approach they used to produce colourful graphics without adding any video memory is technically interesting, the results are very ugly and don't make a bad game any better.
Other improvements in arcade emulation include:
Score display and diorama control outputs have been hooked up for Bubble Trouble (this means you'll need updated artwork for Golly! Ghost! as well).

Layer offsets in Slap Fight and Alcon should be fixed, and cocktail mode now works for the original sets.

The communication board for Super Street Fighter II: The Tournament Battle is now supported, allowing it to actually run in eight-player tournament mode.
SDL builds (the default for Linux and macOS) now detect game controller reconnection. Note that due to limitations of SDL itself, MAME may confuse similar controllers, potentially causing issues if multiple controllers are disconnected at the same time. Issues using MIDI input or output with 64-bit Windows builds should be fixed.
You can read about everything else that's happened in the whatsnew.txt file.
--0.243--
Another month has passed, and it's time for another MAME release! MAME 0.243 has a few fairly big internal changes, and while we're working towards making MAME more future-proof, there will likely be some regressions in the short term. The most noticeable regression that we're aware of is that rhythm games using DVD media on Konami's Firebeat platform are now very unhappy with our lack of proper DVD drive emulation. If you find any other regressions, please report them – it's a lot easier to fix things when we know they're broken.
Remember the unreleased arcade version of Rise of the Robots, running on the RasterSpeed platform? This month sees support added for another game on the same hardware: Football Crazy. In a clear demonstration of the benefits of MAME's modular architecture, this provides test cases yielding fixes for the CPU, serial controller and SCSI controller used in the system. Numerous games and computer systems using the same devices stand to benefit.
MAME's floppy drive emulation system has had an overhaul this month. We think we've finally nailed down and fixed the issues that were causing bad data to be written by the Apple IIgs. Of course, it's still a good idea to back up your precious disk images. There are lots of nice fixes for NES/Famicom cartridge support, making a whole lot of Chinese-language games playable. The driver for the NEC PC-8801 family has had an overhaul this month, giving more expansion options and better software compatibility. Also, several more early Rockwell electronic calculators are now emulated.
As always, there were plenty of bugs squashed this month, including Midway Seattle and Vegas stability issues, graphical glitches in The Karate Tournament, erratic joystick movement on the Apple IIgs, missing sounds in Looping, and quite a few incorrectly labelled DIP switches.
You can read about all the exciting development activity in the whatsnew.txt file.
--0.242--
Today is a bittersweet day. After a quarter of a century, we've decided that it's no longer in our best interests to distribute MAME as Open Source/Free Software. Wait, that's not the right announcement… After many fruitful years, we've come to realise MAME has achieved everything it can. The project is now in maintenance mode, and there will be no new functionality or regular releases. Hang on, that can't be right, either! Happy April Fools' day!
We have an interesting release today in several ways. Yes, the rumours are true, after many years, we've added support for another LaserDisc-based arcade system. It's a system that only ran a single game: Time Traveler, created by Rick Dyer at Virtual Image Productions, starring Stephen Wilber, and published by Sega. This full-motion video game consists of a near-constant stream of quick time events, utilising a mixture of live action video and computer-generated imagery. Although re-living the early '90s corniness is pretty awesome, this is a milestone because it's the first LaserDisc arcade game preserved using the Domesday86 Project toolchain. In short, this involves the use of custom hardware to record the raw radio frequency signal from a LaserDisc player's laser pickup, and then decoding it in software. This frees you from the limitations of LaserDisc player demodulators and video capture devices. As well as better, more consistent video quality, this opens up possibilities like combining multiple captures to overcome disc degradation and laser pickup dropout.
In another first for emulation, MAME 0.242 adds support for systems based on Rockwell B5000 family microcontrollers. This includes several electronic toys from Mattel, and calculators from Rockwell themselves. You'll also find the first working game based on a Sharp SM530 microcontroller: the Star Fox game watch from Nelsonic.
There are plenty of software list updates this month, including recently-released prototype dumps for Mega Drive, NES and Super NES, all the latest Apple II dumps, and some more of the steady stream of Commodore 64 cassettes. You'll also see that a big batch of Amiga software has been promoted to working – that's because the Amiga family has had an overhaul this month, and it's paid off with substantial improvements in compatibility.
There's lots more going on, in fact this was a record month for pull requests, with over a hundred and thirty merged, including quite a few from first-time contributors, as well as some regulars. It's great to have you all with us! There are dozens of reported bugs fixed, too, with a particular emphasis on fixing up DIP switch labelling.
As always, you can read about all the bug fixes, newly supported systems and software, and other development in the whatsnew.txt file.
--0.241--
Is it already the last Wednesday of the month again? That felt quick! Of course, that means it must be MAME 0.241 release day. This month you'll get to play The Tower, a rather poor quality imitation of Crazy Climber running on the DECO Cassette system. There's a brand new software list for the Tandy/Memorex VIS multimedia player. Keep in mind that this was effectively a '286-based Windows PC with no disk cache running software from a CD-ROM drive. It shouldn't come as a surprise that it wasn't popular, earning the backronym "Virtually Impossible to Sell". A three-player version of Wally wo Sagase! (based on the popular Where's Wally? books) has also been found, dumped and emulated.
As well as an assortment of newly supported NES/Famicom cartridges, you'll have a better experience with the Zapper lightgun, improved PPU (graphics) and APU (sound) emulation, and several fixes for the related coin-operated VS. System and PlayChoice-10 systems. Newly supported systems include some electronic toys from Entex and Mattel, and a couple more Fidelity chess computers. If you're interested in scripting MAME, the Lua interface now exposes address space taps for intercepting emulated memory accesses, as well as debugger expressions, and a simpler way to discover general input types.
Of course, there's lots more to explore. You can read all about newly dumped arcade bootlegs, prototype console games, bug fixes, and everything else in the whatsnew.txt file.
--0.240--
As lunar new year draws near and we approach a quarter of a century since Nicola Salmoria released MAME to the public, it's time for MAME 0.240 – the first release of the 2022 calendar year. Wait, what was that? A quarter of a century? Yes, on 5 February, it will be twenty-five years since MAME 0.1 was released, supporting just five Z80-based games. MAME is coming up to its silver jubilee! And what a long way we've come…
This month, we've added support for dozens more versions of the Igrosoft five-reel slot machines. But buried in there are the remaining versions of Nintendo Game & Watch series games (rare versions of Helmet, Judge and Mario's Cement Factory), two more Elektronika games based on Nintendo programs, a German version of Exidy's Mouse Trap, and the incredibly rare Mahjong Block Jongbou 2 from SNK.
In the software lists, there are a whole pile of recently dumped prototypes of console games, and some homebrew titles for the Bandai RX-78. That's on top of the steady stream of Apple II floppies, Commodore 64 cassettes, FM Towns CDs, and newly supported NES and Famicom cartridges. Building on the work last month, the CD-i has received a few more fixes that improve performance and add support for more discs.
You can read about everything we've been busy with all month in the whatsnew.txt file.
--0.239--
Did you think we'd let 2021 finish without a parting MAME release? MAME 0.239 is here, just in time for the new year. This release includes a fix for many subtle and not-so-subtle sound and music timing issues in games using Yamaha FM synthesis chips. The frame rate for Gaelco games has been adjusted to satisfy some wily protection checks, fixing crashes when continuing in Thunder Hoop and graphical issues in Squash. A big update for Philips CD-i emulation just made it in for this release, greatly improving the experience in a lot of games. Nintendo Famicom Disk System emulation has also seen some improvements this month.
This release is packed with even more Soviet re-skins of the Game & Watch Egg program, the latest Apple II dumps and cracks, another batch of Commodore 64 cassettes, and more exotic NES and Famicom cartridges. Milan Galcik, who's been busy with the Elektronika hand-held games, has also completed a Slovak UI translation and updated the neglected Czech translation. Both genuine and cloned Apple II systems have had emulation updates this month, with a number of unique VTech Laser and Franklin ACE features now supported, and performance improvements for the Apple IIgs.
Of course, there's lots more than we have time to talk about here, and you can read all about it in the whatsnew.txt file.
--0.238--
You know what time it is? It's time for MAME 0.238, our November release! After many years of waiting, the rare space shooter Monster Zero from Nihon Game is now playable. Despite the title, this game does not feature a three-headed space dragon. This release adds support for Fowling and Monkey Goalkeeper, two more Elektronika hand-held games built around the Egg/Mickey Mouse Game & Watch program.
There are a few changes to MAME's UI and the debugger this month. Firstly, MAME is now less eager to reset your input configuration if you run it without connecting a game controller. Analog inputs support a few more configuration options, and we've added some (long overdue) documentation for the input configuration process. The timecode logging feature (used by people making gameplay videos) has been moved to a plugin, and debugger memory views now support octal data display, and octal or decimal address display.
Support for several Famicom controllers has been added or fixed this month, including the IGS Tap-tap Mat, Bandai Family Trainer, Bandai Power Pad, Bandai Hyper Shot, Konami Doremikko Piano Keyboard, and Konami Exciting Boxing air bag. Also involving peripheral support, the Acorn Archimedes drivers now support podule expansions, the Econet module slot, serial/parallel ports, and extension ROM sockets.
You can read about all the development activity this month in the whatsnew.txt file.
--0.237--
For everyone who's waited patiently all month, MAME 0.237 is out today! As well as the updates to the UI and debugger that we've already announced, there are several updates to the included plugins:
Interesting machines added this month include a Mexican TRS-80 Color Computer clone, Tronica Thunder Ball (a re-skin of Space Rescue with a nautical theme), the original version of Pengo that the widespread bootlegs seem to be based on, the original hardware revision of the Laser 128 (Apple II clone), and a slightly older version of Street Fighter Zero 2 Alpha for Asia.
Master of multi-memory controllers kmg is still on a roll broadening NES/Famicom and clone cartridge compatibility. Highlights of the month include:
Railway management simulator A Ressha de Ikou.

Recent NES/Famicom games released by Ancient to promote Gotta Protectors (Minna de Mamotte Knight). NES development is still alive over two decades after the last licensed title was released in 1995.

The two Korean Brilliant Com (영재컴) edutainment games.

Some multi-game cartridges featuring the ambitious Titenic game, inspired by a highly successful James Cameron film.

Kart Fighter – using the engine from an unlicensed NES port of Street Fighter II, and unlicensed depictions of the character roster from Super Mario Kart, this is almost a premonition of Super Smash Bros. It even features Yoshi's tail smash, and depicts Kinopio (Toad) as a bare-knuckle brawler long before the Mii costume was available for purchase.

Well-known low-effort Mario-themed hack 7 Grand Dad. PUSH ↑ START BUTTON. GET ADDITION GAME. AND NOURISH THE BLOOD
Amiga software compatibility has been improved this month, the NEC PC-6001 family has gained a cartridge software list, and another batch of Commodore 64 cassettes has been added. An issue was identified with "fake E7" Apple II cracks that could prevent them from working if they were written out to disks to use on original hardware. Although this didn't prevent them from being used in MAME, disk images with the issue fixed have been added to the software list. Over a hundred Apple IIgs cracks have been added, too.
You can read about all the exciting developments this month in the whatsnew.txt file.
--0.236--
The big event of the day is here! MAME 0.236 is ready for your enjoyment! Sadly, this month marked the passing of Sir Clive Sinclair, who it could be argued did more to put computers into the hands of everyday people than anyone. There's a small update to MAME's ZX Spectrum software list in this release.
The effort to dump and preserve protection microcontrollers is still going well. This month's additions include Juuouki and Wonder Planet. Protection simulation has been removed for Wonder Planet and Space Harrier. Remember, this is a worthy cause that provides multiple benefits: it improves accuracy by taking guesses out of emulation, helps people maintain and repair ageing arcade boards, and simplifies MAME's code.
MAME's NEC PC-8001 now supports floppy disks. The PC-8001 and PC-8801 software lists have been reorganised to match, and a big batch of items from the Neo Kobe collection have been added. MAME continues to improve its NES/Famicom cartridge coverage. There are a whole lot of games you can play now, including Chinese RPGs, fighting game bootlegs, and pirate multi-game cartridges. Experience a parallel universe of software of such inconsistent quality that you can't stop going down the rabbit hole! Saturn emulation has seen a few improvements, with several games that didn't boot previously reaching playable status this month.
As you might expect, the FM Towns, PC-98 and V.Smile software lists have been updated as usual. A couple of recently dumped prototypes have been added to the SNES and Game Boy software lists. The SpongeBob SquarePants Jellyfish Dodge game has been dumped and emulated, and a Korean version of Sotsugyo Shousho known as Jor-eop Jeungmyeongseo has been found. More pleasant surprises include working emulation for the IDE protection dongle included in Killer Instinct 2 upgrade kit, and some fixes for Atari 8-bit home computers using the ANTIC video chip.
For people with more exotic tastes, MAME has added its oldest working software list additions: Munching Squares and Punchy for the MIT TX-0. There's also a new disassembler for the DEC VAX architecture. In more mundane news, you can now reduce the proliferation of duplicate ROM sets for families of similar keyboards and other devices.
Of course, there's lots more going on, and you can read all about it in the whatsnew.txt file.
--0.235--
What's in store with MAME 0.235? First of all, the lost unencrypted version of Rafflesia has resurfaced, ending a long saga! A genuine copy of Bubble Buster, an early North American version of Puzzle Bobble, has been found, and a prototype of Tecfri's Sauro known as Sea Wolf has been dumped. This release includes an update to BGFX and fixes for the long-standing issues with YUV decoding, so LaserDisc games can be played with BGFX shaders.
Konami Viper emulation now has sound support thanks to Windy Fairy, and a big batch of unlicensed multi-game cartridges for NES/Famicom are now playable. As usual, the Apple II, FM Towns and PC-98 software lists have been updated with the latest dumps.
You can find out about all the updates in the whatsnew.txt file.
--0.234--
Hi everyone! After four busy weeks, MAME 0.234 is ready! Newly supported systems include Runaway (a licensed version of Sega's Head On made by Sun Electronics), Konami's Magical Twin Bee (the European version of Twin Bee Yahhoo!), and Tronica's LCD hand-held Spider (same program as Space Mission, but with different artwork). Although it was added last month, VS Mahjong Triangle is now working. This is a rare early example of a mahjong game supporting two simultaneous single-player games, or a two-player game – a format popularised a decade later by Psikyo's Taisen Hot Gimmick.
There have been two significant sets of improvements for 3D arcade games this month: rewritten 3dfx Voodoo Graphics emulation, giving significant performance gains in many cases, and continued development on Konami's ZR017 and GTI Club hardware. Although not directly related to 3D graphics, bug fixes for the Fujitsu TGP DSP make Motor Raid more playable. We haven't forgotten 2D arcade games – Namco racing games have seen another round of fixes for missing or incorrectly positioned sprites, and missing sprites are now drawn in Data East's Chanbara.
For home systems, our friend kmg has been hard at work adding support for pirate NES/Famicom cartridges, and Brian Johnson has fixed a couple of video issues on the Epson QX-10. Kelvin Sherlock added support for the LANceGS card, providing another networking option for Apple II users.
You can read about everything that's been going on in the whatsnew.txt file.
--0.233--
Are you ready for MAME 0.233? With dozens of reported issues fixed, over a hundred pull requests merged, and a flurry of development across all areas, our mid-year release is huge! Some of the more interesting machines added this month include several prototype JAKKS Pacific TV Games, the elusive English version of Namco's Armadillo Racing, and the LCD hand-held game Space Mission from Tronica.
There are lots of new Apple IIgs and Macintosh software list items, tying in nicely with the recently improved emulation of these systems, as well as an update to the Colour Genie collection, and a massive haul of MicroBee floppy dumps. A few more Mattel Juice Box cartridges have been dumped, allowing you to marvel at the poor-quality, 6 frames-per-second video.
Significantly improved systems include the Atari Portfolio, Tandy MC-10, and Tandy VIS. Carl has continued to work on Japanese home computers, and Ville Linde is back this month, bringing a batch of updates for the Konami Hornet platform. Juno First, The Tin Star, The Empire Strikes Back have all had bugs squashed, and some of the last remaining regressions from the Yamaha FM synthesis rewrite have been resolved. David Haywood has turned his attention to bootlegs of games including Final Lap 3, Guttang Gottong, and Alien Storm.
This release includes preliminary sound support for the Super A'Can console. On the topic of sound, some Yamaha synthesisers have been promoted to working, and MAME can now play back standard MIDI files to exercise machines that take MIDI input.
There are several general usability improvements in this release, including updated Chinese and Greek translations, better configuration handling for slot devices, and a few small enhancements to the built-in user interface. Issues with artwork using SVG and Windows DIB (BMP) images on ARM/AArch64-based Linux systems should also be fixed.
As always, you can find much more detail about all the action in the whatsnew.txt file.
--0.232--
It's time for MAME 0.232, and do we have a surprise for you! The incredibly rare Universal game Mrs. Dynamite has finally been found and dumped! This is an early example of a game where you place bombs to kill enemies that walk over them, showing Universal's flair for cute characters and cutscenes. Mrs. Dynamite is believed to had performed poorly on location tests, and never had a widespread release. The graphics in the version that has been dumped don't match what's shown on flyers. Other arcade additions include Dokaben 2 and a prototype of Spinal Breakers.
Namco racing games have taken a leap forward this month. Final Lap has its sprite chip hooked up subtly differently to later games on the System II platform, which had been causing graphical issues on the title screen. Lack of playback status register emulation in the C140 sound chip was causing issues with engine sounds in Final Lap, Suzuka 8 Hours, and Four Trax. The horizontal position of the road layer has also been adjusted to better match videos made using original hardware.
A number of bug fixes allow previously unplayable Japanese home computer games, including µPD7220 issues affecting the Madou Monogatari games on PC-98, the missing 1-bit DAC sound on PC-98, broken sprites in Asuka 120% Burning Fest. on FM Towns, and background bugs on Sharp X68000. Mac media support continues to improve, with working CD-ROM drives on more Macs, and fixes for high density floppy drives. The V.Smile Smart Keyboard is now supported, in US, French, and German variants. Tim Lindner has continued to fix long-standing bugs in Tandy CoCo 3 emulation.
Software list additions include Taiwanese Game Gear cartridges, Master System prototypes, a big batch of software for the Australian MicroBee series, and quite a few add-on ROMs for the Acorn BBC Micro. We've also got the latest Apple II floppy dumps and cracks, FM Towns floppies and CDs, and PC floppies.
You can read all the development activity this month in the whatsnew.txt file
--0.231--
The Yamaha FM synthesis rewrite is progressing, with the OPL family (including YM2413, YM3526, YM3812, YMF262 and Y8950) done this month. A number of regressions reported against the previous release have also been fixed. Most things should be improved, but if you notice something wrong with a system using one of these chips, be sure to let us know. Warp-1, a very rare Sun Electronics game from the late '70s, has been added this month. This is an early example of an "into the screen" space shooter.
For as long as it has been emulated, the "3D" stages in Contra have been too easy. This comes down to the functionality of the Konami 007452 chip, which Konami calls a VRC&DMP. Now we know that VRC stands for Virtual ROM Controller, and controls ROM banking. However, the DMP part has been more of a mystery, assumed to be some kind of protection. This month, furrtek worked out that it's apparently some kind of Divide/Multiply Processor, for 16-bit maths operations that would be unacceptably slow on the games's pair of 6809-family CPUs. The great news is the game now runs correctly, the bad news is you'll probably die a lot more.
David "Haze" Haywood is back this month with fixes for several arcade games that have never been quite right. He's fixed graphical priority issues in SNK's Beast Busters and Mechanized Attack, improved timing in Seibu Kaihatsu's Shot Rider, and corrected layer offsets in Mitchell's Funky Jet. He also added support for a couple of protected Mega Drive bootleg games from Argentina. Recently, David has been streaming MAME gaming sessions, often highlighting under-appreciated games. You can watch the recorded streams on his YouTube channel. Still on the topic of things that have never been right, sasuke has been busy this month. He's improved the Nichibutsu 1412M2 DAC playback rate and timer period calculation, most noticeable on the Mighty Guy soundtrack, and made Taito's unicycling game Cycle Maabou playable.
That's all we've got time for here, but you can read about all the additions, bug fixes, and enhancements in the whatsnew.txt file.
--0.230--
Fasten your seatbelts and get ready for MAME 0.230! There are big changes this month, but before we get to that, let's highlight some of the more routine additions. Several TV games featuring adaptations of popular Hasbro board games are now supported, as well as a couple of VTech systems featuring Dora the Explorer. Several electronic toys and handheld LED game from Mattel and Invicta have been emulated this month. There's a big update for the Apple II software lists this month, with clean cracks of lots of educational software from MECC.
If you've been following along with development, you're no doubt excited about the new Yamaha OPM/OPN (YM2151, YM2203, YM2608, YM2610, YM2610B, YM2612, and YM3438) sound emulation core. This addresses numerous subtle and not-so-subtle issues, particularly in Sega and Data East games. Windy Fairy and Jennifer Taylor have continued to improve MAME's support for Konami rhythm games, making beatmania IIDX, Beatmania III, Keyboardmania and ParaParaParadise games playable. Thanks to Happy, a couple more graphics issues with the Hyper Neo Geo 64 have been fixed.
There's been a lot of work on the Apple IIgs and 68k Mac drivers this month. As well as the flood of machines promoted to working, Apple 3.5" floppy support has been revolutionised, and improvements to ADB GLU microcontroller simulation make the IIgs control panel usable. On the console side, save EEPROM support has been fixed for several Mega Drive games.
Of course that's not all, and you can read about all the additions, bug fixes, and enhancements in the whatsnew.txt file.
--0.229--
It's been an eventful month, culminating in the release of MAME 0.229 today. One change that you'll notice straight away is that the "64" suffix is no longer added to the file name for 64-bit versions of MAME. If you're unsure, you can see the data model at the end of the window title.
One very elusive Argentinian title has finally made it into MAME this month. We're very proud to present Ms PacMan Twin, an extensive hack of Ms. Pac-Man with simultaneous two-player cooperative gameplay. Another rarity you can now experience is Midway's unreleased Power Up Baseball – the NBA Jam of baseball. On the topic of prototypes, Wayne Gretzky's 3D Hockey Fatality Edition is now supported.
Several TV games for preschool age children from JAKKS Pacific's Sharp Cookie line have been dumped and emulated, featuring popular characters like Dora the Explorer, Scooby-Doo, Spider-Man and Thomas the Tank Engine. Travelling back a little, Mattel's representations of Basketball, Hockey, Soccer, and Tag as electronic toys are now supported. Elektronika Autoslalom has arrived from Russia (with love). Another batch of JPM IMPACT fruit machines have been promoted to working this month, making use of new artwork engine features for their internal layouts.
Updates to the Win32 and Qt debuggers add a context menu to debugger views with an option to copy visible text to the clipboard, improve behaviour when views are scrolled to the bottom, and fix a crash when right-clicking some memory views. We're lucky enough to have received another shader update from cgwg, improving the appearance of the popular crt-geom and crt-geom-deluxe effects. We've added support for the NEC/Renesas V850 family to unidasm.
That's all we've got time for here, but there are lots of software list updates, newly dumped bootlegs, bug fixes, and other enhancements that you can read about in the whatsnew.txt file.
--0.228 --
Has it already been an entire month? It must have been, because MAME 0.228 is ready today! We've added support for two very rare arcade games this month. The first is Namennayo, an overhead-view obstacle course game making unauthorised use of Satoru Tsuda's Nameneko characters. The second is Get A Way, an overhead-view racing game made by Universal, touted as the "first game in the world to feature a 16-bit microcomputer." Universal went on to create the much loved Mr. Do! character. Emulation is preliminary – while the game is playable, there are some graphical issues, and sound is absent.
In other arcade emulation news, Windy Fairy has made a triumphant return, bringing numerous fixes for issues affecting Bemani rhythm games running on System 573 hardware. Thanks to the persistent efforts of David "Haze" Haywood, various fruit machines from JPM are starting to become playable in MAME. Interestingly, these machines rely on similar Brooktree RAMDACs to NCD X11 terminals, and Motorola DUARTs used by numerous other systems emulated in MAME. A complete dump of the type 01 program for Zaccaria's Cat and Mouse has finally been obtained, making both known versions of this obscure game playable at last.
For hand-held consoles, the WonderSwan and WonderSwan Color have had an overhaul, and Game Gear X-Terminator cartridges are now supported. Several Bandai RX-78 cartridges have been dumped, exercising more aspects of the emulation and allowing several shortcomings to be fixed. We've also made some progress on emulating Apple's floppy drive controllers, providing a path to support for SuperDrive high-density floppy drives, and eventually the HD20 external hard disk.
There's been plenty more happening, including a new LCD shader from cgwg, all the latest FM Towns software dumps, fixes for recent regressions, and more code modernisation. You can read all about it in the whatsnew.txt file