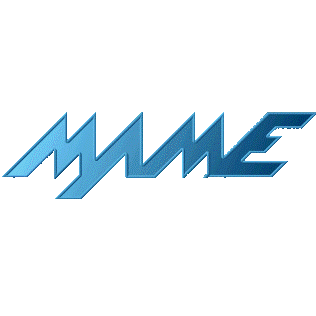 MAME
Multiple Arcade Machine Emulator is a free and open source emulator designed to recreate the hardware of a wide variety of (mostly vintage) computers, video game consoles and calculators.
The aim of MAME is to be a reference to the inner workings of the emulated machines; the ability to actually play the games is considered "a nice side effect". The source code to MAME serves as this documentation. The emulator now supports over seven thousand unique games and ten thousand actual ROM image sets, though not all of the supported games are playable. It worth mentioning that the sister-project MESS was integrated into MAME.
Unofficial recent MAME 32-bit versions are available here..
--
Windows: Vista SP1+
Linux: Nothing reported
MacOS: 10.9+
CPU: Intel Core series CPU or equivalent 2.0 GHz+
GPU: modern card with Direct3D 9.0c+ / OpenGL
RAM: 4GB+
Most Recent Changes
--0.244--
Given how many exciting updates have gone into MAME 0.244, it's hard to believe it's only been a month since the last release! Only one disk has been added to the Apple II software lists, but it comes with a very engaging story involving physically damaged media and manual data repairs. The Zilog Z80 CPU has had a bit of an overhaul this month, allowing more accurate memory access timings for the ZX Spectrum family. This fixes a lot of broken visual effects and other glitches. The HP 9000/300 series computers have had the necessary floppy disk image formats hooked up, allowing them to mount floppy disks from their software list.
MAME's driver for JPM's first CPU-based fruit machine platform, dating all the way back to the late 1970s, has been almost completely rewritten this month. Four games are now playable, albeit with minimal internal artwork. Colour video output has been implemented for Zilec's Vortex. Don't get too excited, though – while the approach they used to produce colourful graphics without adding any video memory is technically interesting, the results are very ugly and don't make a bad game any better.
Other improvements in arcade emulation include:
Score display and diorama control outputs have been hooked up for Bubble Trouble (this means you'll need updated artwork for Golly! Ghost! as well).

Layer offsets in Slap Fight and Alcon should be fixed, and cocktail mode now works for the original sets.

The communication board for Super Street Fighter II: The Tournament Battle is now supported, allowing it to actually run in eight-player tournament mode.
SDL builds (the default for Linux and macOS) now detect game controller reconnection. Note that due to limitations of SDL itself, MAME may confuse similar controllers, potentially causing issues if multiple controllers are disconnected at the same time. Issues using MIDI input or output with 64-bit Windows builds should be fixed.
You can read about everything else that's happened in the whatsnew.txt file.
--0.243--
Another month has passed, and it's time for another MAME release! MAME 0.243 has a few fairly big internal changes, and while we're working towards making MAME more future-proof, there will likely be some regressions in the short term. The most noticeable regression that we're aware of is that rhythm games using DVD media on Konami's Firebeat platform are now very unhappy with our lack of proper DVD drive emulation. If you find any other regressions, please report them – it's a lot easier to fix things when we know they're broken.
Remember the unreleased arcade version of Rise of the Robots, running on the RasterSpeed platform? This month sees support added for another game on the same hardware: Football Crazy. In a clear demonstration of the benefits of MAME's modular architecture, this provides test cases yielding fixes for the CPU, serial controller and SCSI controller used in the system. Numerous games and computer systems using the same devices stand to benefit.
MAME's floppy drive emulation system has had an overhaul this month. We think we've finally nailed down and fixed the issues that were causing bad data to be written by the Apple IIgs. Of course, it's still a good idea to back up your precious disk images. There are lots of nice fixes for NES/Famicom cartridge support, making a whole lot of Chinese-language games playable. The driver for the NEC PC-8801 family has had an overhaul this month, giving more expansion options and better software compatibility. Also, several more early Rockwell electronic calculators are now emulated.
As always, there were plenty of bugs squashed this month, including Midway Seattle and Vegas stability issues, graphical glitches in The Karate Tournament, erratic joystick movement on the Apple IIgs, missing sounds in Looping, and quite a few incorrectly labelled DIP switches.
You can read about all the exciting development activity in the whatsnew.txt file.
--0.242--
Today is a bittersweet day. After a quarter of a century, we've decided that it's no longer in our best interests to distribute MAME as Open Source/Free Software. Wait, that's not the right announcement… After many fruitful years, we've come to realise MAME has achieved everything it can. The project is now in maintenance mode, and there will be no new functionality or regular releases. Hang on, that can't be right, either! Happy April Fools' day!
We have an interesting release today in several ways. Yes, the rumours are true, after many years, we've added support for another LaserDisc-based arcade system. It's a system that only ran a single game: Time Traveler, created by Rick Dyer at Virtual Image Productions, starring Stephen Wilber, and published by Sega. This full-motion video game consists of a near-constant stream of quick time events, utilising a mixture of live action video and computer-generated imagery. Although re-living the early '90s corniness is pretty awesome, this is a milestone because it's the first LaserDisc arcade game preserved using the Domesday86 Project toolchain. In short, this involves the use of custom hardware to record the raw radio frequency signal from a LaserDisc player's laser pickup, and then decoding it in software. This frees you from the limitations of LaserDisc player demodulators and video capture devices. As well as better, more consistent video quality, this opens up possibilities like combining multiple captures to overcome disc degradation and laser pickup dropout.
In another first for emulation, MAME 0.242 adds support for systems based on Rockwell B5000 family microcontrollers. This includes several electronic toys from Mattel, and calculators from Rockwell themselves. You'll also find the first working game based on a Sharp SM530 microcontroller: the Star Fox game watch from Nelsonic.
There are plenty of software list updates this month, including recently-released prototype dumps for Mega Drive, NES and Super NES, all the latest Apple II dumps, and some more of the steady stream of Commodore 64 cassettes. You'll also see that a big batch of Amiga software has been promoted to working – that's because the Amiga family has had an overhaul this month, and it's paid off with substantial improvements in compatibility.
There's lots more going on, in fact this was a record month for pull requests, with over a hundred and thirty merged, including quite a few from first-time contributors, as well as some regulars. It's great to have you all with us! There are dozens of reported bugs fixed, too, with a particular emphasis on fixing up DIP switch labelling.
As always, you can read about all the bug fixes, newly supported systems and software, and other development in the whatsnew.txt file.
--0.241--
Is it already the last Wednesday of the month again? That felt quick! Of course, that means it must be MAME 0.241 release day. This month you'll get to play The Tower, a rather poor quality imitation of Crazy Climber running on the DECO Cassette system. There's a brand new software list for the Tandy/Memorex VIS multimedia player. Keep in mind that this was effectively a '286-based Windows PC with no disk cache running software from a CD-ROM drive. It shouldn't come as a surprise that it wasn't popular, earning the backronym "Virtually Impossible to Sell". A three-player version of Wally wo Sagase! (based on the popular Where's Wally? books) has also been found, dumped and emulated.
As well as an assortment of newly supported NES/Famicom cartridges, you'll have a better experience with the Zapper lightgun, improved PPU (graphics) and APU (sound) emulation, and several fixes for the related coin-operated VS. System and PlayChoice-10 systems. Newly supported systems include some electronic toys from Entex and Mattel, and a couple more Fidelity chess computers. If you're interested in scripting MAME, the Lua interface now exposes address space taps for intercepting emulated memory accesses, as well as debugger expressions, and a simpler way to discover general input types.
Of course, there's lots more to explore. You can read all about newly dumped arcade bootlegs, prototype console games, bug fixes, and everything else in the whatsnew.txt file.
--0.240--
As lunar new year draws near and we approach a quarter of a century since Nicola Salmoria released MAME to the public, it's time for MAME 0.240 – the first release of the 2022 calendar year. Wait, what was that? A quarter of a century? Yes, on 5 February, it will be twenty-five years since MAME 0.1 was released, supporting just five Z80-based games. MAME is coming up to its silver jubilee! And what a long way we've come…
This month, we've added support for dozens more versions of the Igrosoft five-reel slot machines. But buried in there are the remaining versions of Nintendo Game & Watch series games (rare versions of Helmet, Judge and Mario's Cement Factory), two more Elektronika games based on Nintendo programs, a German version of Exidy's Mouse Trap, and the incredibly rare Mahjong Block Jongbou 2 from SNK.
In the software lists, there are a whole pile of recently dumped prototypes of console games, and some homebrew titles for the Bandai RX-78. That's on top of the steady stream of Apple II floppies, Commodore 64 cassettes, FM Towns CDs, and newly supported NES and Famicom cartridges. Building on the work last month, the CD-i has received a few more fixes that improve performance and add support for more discs.
You can read about everything we've been busy with all month in the whatsnew.txt file.
--0.239--
Did you think we'd let 2021 finish without a parting MAME release? MAME 0.239 is here, just in time for the new year. This release includes a fix for many subtle and not-so-subtle sound and music timing issues in games using Yamaha FM synthesis chips. The frame rate for Gaelco games has been adjusted to satisfy some wily protection checks, fixing crashes when continuing in Thunder Hoop and graphical issues in Squash. A big update for Philips CD-i emulation just made it in for this release, greatly improving the experience in a lot of games. Nintendo Famicom Disk System emulation has also seen some improvements this month.
This release is packed with even more Soviet re-skins of the Game & Watch Egg program, the latest Apple II dumps and cracks, another batch of Commodore 64 cassettes, and more exotic NES and Famicom cartridges. Milan Galcik, who's been busy with the Elektronika hand-held games, has also completed a Slovak UI translation and updated the neglected Czech translation. Both genuine and cloned Apple II systems have had emulation updates this month, with a number of unique VTech Laser and Franklin ACE features now supported, and performance improvements for the Apple IIgs.
Of course, there's lots more than we have time to talk about here, and you can read all about it in the whatsnew.txt file.
--0.238--
You know what time it is? It's time for MAME 0.238, our November release! After many years of waiting, the rare space shooter Monster Zero from Nihon Game is now playable. Despite the title, this game does not feature a three-headed space dragon. This release adds support for Fowling and Monkey Goalkeeper, two more Elektronika hand-held games built around the Egg/Mickey Mouse Game & Watch program.
There are a few changes to MAME's UI and the debugger this month. Firstly, MAME is now less eager to reset your input configuration if you run it without connecting a game controller. Analog inputs support a few more configuration options, and we've added some (long overdue) documentation for the input configuration process. The timecode logging feature (used by people making gameplay videos) has been moved to a plugin, and debugger memory views now support octal data display, and octal or decimal address display.
Support for several Famicom controllers has been added or fixed this month, including the IGS Tap-tap Mat, Bandai Family Trainer, Bandai Power Pad, Bandai Hyper Shot, Konami Doremikko Piano Keyboard, and Konami Exciting Boxing air bag. Also involving peripheral support, the Acorn Archimedes drivers now support podule expansions, the Econet module slot, serial/parallel ports, and extension ROM sockets.
You can read about all the development activity this month in the whatsnew.txt file.
--0.237--
For everyone who's waited patiently all month, MAME 0.237 is out today! As well as the updates to the UI and debugger that we've already announced, there are several updates to the included plugins:
Interesting machines added this month include a Mexican TRS-80 Color Computer clone, Tronica Thunder Ball (a re-skin of Space Rescue with a nautical theme), the original version of Pengo that the widespread bootlegs seem to be based on, the original hardware revision of the Laser 128 (Apple II clone), and a slightly older version of Street Fighter Zero 2 Alpha for Asia.
Master of multi-memory controllers kmg is still on a roll broadening NES/Famicom and clone cartridge compatibility. Highlights of the month include:
Railway management simulator A Ressha de Ikou.

Recent NES/Famicom games released by Ancient to promote Gotta Protectors (Minna de Mamotte Knight). NES development is still alive over two decades after the last licensed title was released in 1995.

The two Korean Brilliant Com (영재컴) edutainment games.

Some multi-game cartridges featuring the ambitious Titenic game, inspired by a highly successful James Cameron film.

Kart Fighter – using the engine from an unlicensed NES port of Street Fighter II, and unlicensed depictions of the character roster from Super Mario Kart, this is almost a premonition of Super Smash Bros. It even features Yoshi's tail smash, and depicts Kinopio (Toad) as a bare-knuckle brawler long before the Mii costume was available for purchase.

Well-known low-effort Mario-themed hack 7 Grand Dad. PUSH ↑ START BUTTON. GET ADDITION GAME. AND NOURISH THE BLOOD
Amiga software compatibility has been improved this month, the NEC PC-6001 family has gained a cartridge software list, and another batch of Commodore 64 cassettes has been added. An issue was identified with "fake E7" Apple II cracks that could prevent them from working if they were written out to disks to use on original hardware. Although this didn't prevent them from being used in MAME, disk images with the issue fixed have been added to the software list. Over a hundred Apple IIgs cracks have been added, too.
You can read about all the exciting developments this month in the whatsnew.txt file.
--0.236--
The big event of the day is here! MAME 0.236 is ready for your enjoyment! Sadly, this month marked the passing of Sir Clive Sinclair, who it could be argued did more to put computers into the hands of everyday people than anyone. There's a small update to MAME's ZX Spectrum software list in this release.
The effort to dump and preserve protection microcontrollers is still going well. This month's additions include Juuouki and Wonder Planet. Protection simulation has been removed for Wonder Planet and Space Harrier. Remember, this is a worthy cause that provides multiple benefits: it improves accuracy by taking guesses out of emulation, helps people maintain and repair ageing arcade boards, and simplifies MAME's code.
MAME's NEC PC-8001 now supports floppy disks. The PC-8001 and PC-8801 software lists have been reorganised to match, and a big batch of items from the Neo Kobe collection have been added. MAME continues to improve its NES/Famicom cartridge coverage. There are a whole lot of games you can play now, including Chinese RPGs, fighting game bootlegs, and pirate multi-game cartridges. Experience a parallel universe of software of such inconsistent quality that you can't stop going down the rabbit hole! Saturn emulation has seen a few improvements, with several games that didn't boot previously reaching playable status this month.
As you might expect, the FM Towns, PC-98 and V.Smile software lists have been updated as usual. A couple of recently dumped prototypes have been added to the SNES and Game Boy software lists. The SpongeBob SquarePants Jellyfish Dodge game has been dumped and emulated, and a Korean version of Sotsugyo Shousho known as Jor-eop Jeungmyeongseo has been found. More pleasant surprises include working emulation for the IDE protection dongle included in Killer Instinct 2 upgrade kit, and some fixes for Atari 8-bit home computers using the ANTIC video chip.
For people with more exotic tastes, MAME has added its oldest working software list additions: Munching Squares and Punchy for the MIT TX-0. There's also a new disassembler for the DEC VAX architecture. In more mundane news, you can now reduce the proliferation of duplicate ROM sets for families of similar keyboards and other devices.
Of course, there's lots more going on, and you can read all about it in the whatsnew.txt file.
--0.235--
What's in store with MAME 0.235? First of all, the lost unencrypted version of Rafflesia has resurfaced, ending a long saga! A genuine copy of Bubble Buster, an early North American version of Puzzle Bobble, has been found, and a prototype of Tecfri's Sauro known as Sea Wolf has been dumped. This release includes an update to BGFX and fixes for the long-standing issues with YUV decoding, so LaserDisc games can be played with BGFX shaders.
Konami Viper emulation now has sound support thanks to Windy Fairy, and a big batch of unlicensed multi-game cartridges for NES/Famicom are now playable. As usual, the Apple II, FM Towns and PC-98 software lists have been updated with the latest dumps.
You can find out about all the updates in the whatsnew.txt file.
--0.234--
Hi everyone! After four busy weeks, MAME 0.234 is ready! Newly supported systems include Runaway (a licensed version of Sega's Head On made by Sun Electronics), Konami's Magical Twin Bee (the European version of Twin Bee Yahhoo!), and Tronica's LCD hand-held Spider (same program as Space Mission, but with different artwork). Although it was added last month, VS Mahjong Triangle is now working. This is a rare early example of a mahjong game supporting two simultaneous single-player games, or a two-player game – a format popularised a decade later by Psikyo's Taisen Hot Gimmick.
There have been two significant sets of improvements for 3D arcade games this month: rewritten 3dfx Voodoo Graphics emulation, giving significant performance gains in many cases, and continued development on Konami's ZR017 and GTI Club hardware. Although not directly related to 3D graphics, bug fixes for the Fujitsu TGP DSP make Motor Raid more playable. We haven't forgotten 2D arcade games – Namco racing games have seen another round of fixes for missing or incorrectly positioned sprites, and missing sprites are now drawn in Data East's Chanbara.
For home systems, our friend kmg has been hard at work adding support for pirate NES/Famicom cartridges, and Brian Johnson has fixed a couple of video issues on the Epson QX-10. Kelvin Sherlock added support for the LANceGS card, providing another networking option for Apple II users.
You can read about everything that's been going on in the whatsnew.txt file.
--0.233--
Are you ready for MAME 0.233? With dozens of reported issues fixed, over a hundred pull requests merged, and a flurry of development across all areas, our mid-year release is huge! Some of the more interesting machines added this month include several prototype JAKKS Pacific TV Games, the elusive English version of Namco's Armadillo Racing, and the LCD hand-held game Space Mission from Tronica.
There are lots of new Apple IIgs and Macintosh software list items, tying in nicely with the recently improved emulation of these systems, as well as an update to the Colour Genie collection, and a massive haul of MicroBee floppy dumps. A few more Mattel Juice Box cartridges have been dumped, allowing you to marvel at the poor-quality, 6 frames-per-second video.
Significantly improved systems include the Atari Portfolio, Tandy MC-10, and Tandy VIS. Carl has continued to work on Japanese home computers, and Ville Linde is back this month, bringing a batch of updates for the Konami Hornet platform. Juno First, The Tin Star, The Empire Strikes Back have all had bugs squashed, and some of the last remaining regressions from the Yamaha FM synthesis rewrite have been resolved. David Haywood has turned his attention to bootlegs of games including Final Lap 3, Guttang Gottong, and Alien Storm.
This release includes preliminary sound support for the Super A'Can console. On the topic of sound, some Yamaha synthesisers have been promoted to working, and MAME can now play back standard MIDI files to exercise machines that take MIDI input.
There are several general usability improvements in this release, including updated Chinese and Greek translations, better configuration handling for slot devices, and a few small enhancements to the built-in user interface. Issues with artwork using SVG and Windows DIB (BMP) images on ARM/AArch64-based Linux systems should also be fixed.
As always, you can find much more detail about all the action in the whatsnew.txt file.
--0.232--
It's time for MAME 0.232, and do we have a surprise for you! The incredibly rare Universal game Mrs. Dynamite has finally been found and dumped! This is an early example of a game where you place bombs to kill enemies that walk over them, showing Universal's flair for cute characters and cutscenes. Mrs. Dynamite is believed to had performed poorly on location tests, and never had a widespread release. The graphics in the version that has been dumped don't match what's shown on flyers. Other arcade additions include Dokaben 2 and a prototype of Spinal Breakers.
Namco racing games have taken a leap forward this month. Final Lap has its sprite chip hooked up subtly differently to later games on the System II platform, which had been causing graphical issues on the title screen. Lack of playback status register emulation in the C140 sound chip was causing issues with engine sounds in Final Lap, Suzuka 8 Hours, and Four Trax. The horizontal position of the road layer has also been adjusted to better match videos made using original hardware.
A number of bug fixes allow previously unplayable Japanese home computer games, including µPD7220 issues affecting the Madou Monogatari games on PC-98, the missing 1-bit DAC sound on PC-98, broken sprites in Asuka 120% Burning Fest. on FM Towns, and background bugs on Sharp X68000. Mac media support continues to improve, with working CD-ROM drives on more Macs, and fixes for high density floppy drives. The V.Smile Smart Keyboard is now supported, in US, French, and German variants. Tim Lindner has continued to fix long-standing bugs in Tandy CoCo 3 emulation.
Software list additions include Taiwanese Game Gear cartridges, Master System prototypes, a big batch of software for the Australian MicroBee series, and quite a few add-on ROMs for the Acorn BBC Micro. We've also got the latest Apple II floppy dumps and cracks, FM Towns floppies and CDs, and PC floppies.
You can read all the development activity this month in the whatsnew.txt file
--0.231--
The Yamaha FM synthesis rewrite is progressing, with the OPL family (including YM2413, YM3526, YM3812, YMF262 and Y8950) done this month. A number of regressions reported against the previous release have also been fixed. Most things should be improved, but if you notice something wrong with a system using one of these chips, be sure to let us know. Warp-1, a very rare Sun Electronics game from the late '70s, has been added this month. This is an early example of an "into the screen" space shooter.
For as long as it has been emulated, the "3D" stages in Contra have been too easy. This comes down to the functionality of the Konami 007452 chip, which Konami calls a VRC&DMP. Now we know that VRC stands for Virtual ROM Controller, and controls ROM banking. However, the DMP part has been more of a mystery, assumed to be some kind of protection. This month, furrtek worked out that it's apparently some kind of Divide/Multiply Processor, for 16-bit maths operations that would be unacceptably slow on the games's pair of 6809-family CPUs. The great news is the game now runs correctly, the bad news is you'll probably die a lot more.
David "Haze" Haywood is back this month with fixes for several arcade games that have never been quite right. He's fixed graphical priority issues in SNK's Beast Busters and Mechanized Attack, improved timing in Seibu Kaihatsu's Shot Rider, and corrected layer offsets in Mitchell's Funky Jet. He also added support for a couple of protected Mega Drive bootleg games from Argentina. Recently, David has been streaming MAME gaming sessions, often highlighting under-appreciated games. You can watch the recorded streams on his YouTube channel. Still on the topic of things that have never been right, sasuke has been busy this month. He's improved the Nichibutsu 1412M2 DAC playback rate and timer period calculation, most noticeable on the Mighty Guy soundtrack, and made Taito's unicycling game Cycle Maabou playable.
That's all we've got time for here, but you can read about all the additions, bug fixes, and enhancements in the whatsnew.txt file.
--0.230--
Fasten your seatbelts and get ready for MAME 0.230! There are big changes this month, but before we get to that, let's highlight some of the more routine additions. Several TV games featuring adaptations of popular Hasbro board games are now supported, as well as a couple of VTech systems featuring Dora the Explorer. Several electronic toys and handheld LED game from Mattel and Invicta have been emulated this month. There's a big update for the Apple II software lists this month, with clean cracks of lots of educational software from MECC.
If you've been following along with development, you're no doubt excited about the new Yamaha OPM/OPN (YM2151, YM2203, YM2608, YM2610, YM2610B, YM2612, and YM3438) sound emulation core. This addresses numerous subtle and not-so-subtle issues, particularly in Sega and Data East games. Windy Fairy and Jennifer Taylor have continued to improve MAME's support for Konami rhythm games, making beatmania IIDX, Beatmania III, Keyboardmania and ParaParaParadise games playable. Thanks to Happy, a couple more graphics issues with the Hyper Neo Geo 64 have been fixed.
There's been a lot of work on the Apple IIgs and 68k Mac drivers this month. As well as the flood of machines promoted to working, Apple 3.5" floppy support has been revolutionised, and improvements to ADB GLU microcontroller simulation make the IIgs control panel usable. On the console side, save EEPROM support has been fixed for several Mega Drive games.
Of course that's not all, and you can read about all the additions, bug fixes, and enhancements in the whatsnew.txt file.
--0.229--
It's been an eventful month, culminating in the release of MAME 0.229 today. One change that you'll notice straight away is that the "64" suffix is no longer added to the file name for 64-bit versions of MAME. If you're unsure, you can see the data model at the end of the window title.
One very elusive Argentinian title has finally made it into MAME this month. We're very proud to present Ms PacMan Twin, an extensive hack of Ms. Pac-Man with simultaneous two-player cooperative gameplay. Another rarity you can now experience is Midway's unreleased Power Up Baseball – the NBA Jam of baseball. On the topic of prototypes, Wayne Gretzky's 3D Hockey Fatality Edition is now supported.
Several TV games for preschool age children from JAKKS Pacific's Sharp Cookie line have been dumped and emulated, featuring popular characters like Dora the Explorer, Scooby-Doo, Spider-Man and Thomas the Tank Engine. Travelling back a little, Mattel's representations of Basketball, Hockey, Soccer, and Tag as electronic toys are now supported. Elektronika Autoslalom has arrived from Russia (with love). Another batch of JPM IMPACT fruit machines have been promoted to working this month, making use of new artwork engine features for their internal layouts.
Updates to the Win32 and Qt debuggers add a context menu to debugger views with an option to copy visible text to the clipboard, improve behaviour when views are scrolled to the bottom, and fix a crash when right-clicking some memory views. We're lucky enough to have received another shader update from cgwg, improving the appearance of the popular crt-geom and crt-geom-deluxe effects. We've added support for the NEC/Renesas V850 family to unidasm.
That's all we've got time for here, but there are lots of software list updates, newly dumped bootlegs, bug fixes, and other enhancements that you can read about in the whatsnew.txt file.
--0.228 --
Has it already been an entire month? It must have been, because MAME 0.228 is ready today! We've added support for two very rare arcade games this month. The first is Namennayo, an overhead-view obstacle course game making unauthorised use of Satoru Tsuda's Nameneko characters. The second is Get A Way, an overhead-view racing game made by Universal, touted as the "first game in the world to feature a 16-bit microcomputer." Universal went on to create the much loved Mr. Do! character. Emulation is preliminary – while the game is playable, there are some graphical issues, and sound is absent.
In other arcade emulation news, Windy Fairy has made a triumphant return, bringing numerous fixes for issues affecting Bemani rhythm games running on System 573 hardware. Thanks to the persistent efforts of David "Haze" Haywood, various fruit machines from JPM are starting to become playable in MAME. Interestingly, these machines rely on similar Brooktree RAMDACs to NCD X11 terminals, and Motorola DUARTs used by numerous other systems emulated in MAME. A complete dump of the type 01 program for Zaccaria's Cat and Mouse has finally been obtained, making both known versions of this obscure game playable at last.
For hand-held consoles, the WonderSwan and WonderSwan Color have had an overhaul, and Game Gear X-Terminator cartridges are now supported. Several Bandai RX-78 cartridges have been dumped, exercising more aspects of the emulation and allowing several shortcomings to be fixed. We've also made some progress on emulating Apple's floppy drive controllers, providing a path to support for SuperDrive high-density floppy drives, and eventually the HD20 external hard disk.
There's been plenty more happening, including a new LCD shader from cgwg, all the latest FM Towns software dumps, fixes for recent regressions, and more code modernisation. You can read all about it in the whatsnew.txt file